...$ Investors
OPPORTUNITIES


Coming Soon ..

Actual and future developments

More ...
Coming Soon ..

Fundamentals for a good investment.

Project – . "Blvd Marina and the waited marina" – We will publish here soon all about the advance of these dreamed projects. And also some other good projects. Coming Soon…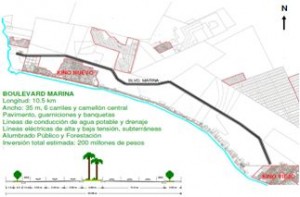 Project – "Nautical Staircase" –
An ambitious project linking investors from Baja and the United States with Sonora, embraced by the greatest natural aquarium in the world, the Sea of Cortez.
Learn more… Learn more…




"La Costera" highway – a new scenery
road conjuring resemblance to the California Coastal Highway 1 and 101 - going from the U.S. border all the way to the port of Guaymas, Sonora, will showcase unexplored development opportunities, beautiful seashore and desert settings, real state developments and neighboring communities to the North American market, drawing capital gains to funds invested that will surely skyrocket if timely action is undertaken. Learn more...


KINO's more projects will surely propel Kino Bay as one of the most highly coveted places for leisure and recreation. Learn more...

You also can use our Professional tools to promote your business:

Contact KinoBay

More information or
advertise with us Click here
...$ Real Estate
and investments

Kino Bay located in Sonora Mexico by the sea of Cortez currently offers an increasing number of vacation's facilities and options to live that are a perfect choice for residents of California, Arizona, New Mexico and Canadian visitors.

Only few hours' drive from many major cities in the Southwestern US.
Kino Bay and the Sonora's coasts at the sea of Cortez, are now the best and secure ocean front place to live or invest.

Senior Consultant
An ocean front secure area to live or invest.

Statistics, Facts, Features and the climatic changes effects here
KinoBay More Premium Videos
KINOBAY´s history at WIKI
........................................
Follow us on


Announce with Us